700 SOUTH GARMISCH STREET
ASPEN, Co
Lot Sq Ft 11,705.00
Livable SF 7,172.44
Garage SF 749.66
Acres 0.27
Undeveloped
Single Family Property
This is it, the only undeveloped single-family property in the Lift 1 Aspen Mountain base area. Lot 2 of the Barbee Family PUD is located only a 400 ft gentle grade walk from the planned Lift 1 ski lift and redeveloped area. Situated only three blocks to the heart of downtown Aspen's shopping, dining and nightlife. The homesite also backs to conserved open space that is a forever protected scenic wildlife area that has ideal access to trails and local pocket park, great for dog lovers. A building permit is pending and all affordable housing obligations and land use requirements have been satisfied. Compare that to other properties in Aspen that are subject to a lengthy, often multi-year entitlement and development process.
Check out the immediately adjacent comparable property (Lot 1) which sold last year for 24.5 million that had an old house that is planned for demolition prior to construction. Additionally, Lot 1 did not have the employee mitigation satisfied and Lot 2 does have this requirement satisfied which allows Lot 2 to avoid the additional costs as well as the current employee mitigation credit shortage. Although Lot 1 is a larger lot than Lot 2, the vast majority of Lot 1 is within a conservation easement. This means that Lot 1 has a similar building area size and both Lot 1 and Lot 2 share the same benefits of an open space protected hillside.
The years of gaining subdivision approvals and planning give this lot a distinct advantage and is great to "buyand build"or hold as an investment. Lot 2 of the Barbee Subdivision is 11,705 square feet with the ability to build 4,500 square feet above-grade. All sub-grade space is exempt. The new chair lift/gondola that is slated to be developed makes this homesite ski accessible on Aspen Mountain with a rare, easy path to a new construction home in prime downtown Aspen.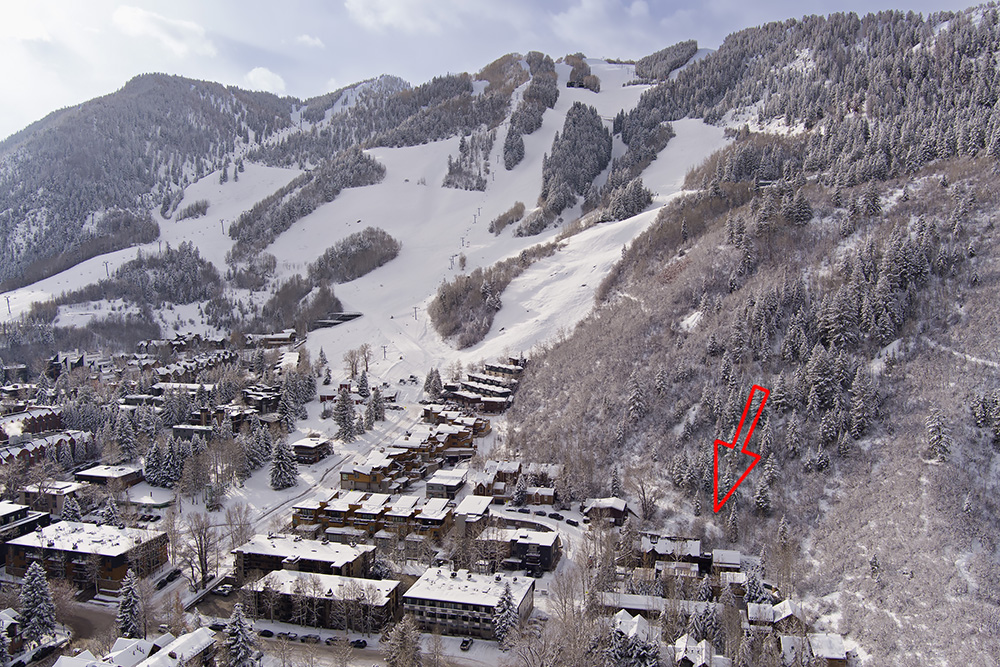 IDEALLY LOCATED IN THE CENTRAL CORE OF ASPEN
Only 400 feet to the approved Lift One LIft/gondola to skiing on Aspen Mountain
GORGEOUS MOUNTAIN & DOWNTOWN ASPEN VIEWS
4 miles to the Aspen Private Jet center (Atlantic Aviation) and Aspen Airport
Steps to world class restaurants and shopping
700 South Garmisch borders a public conservation easement that boarders BLM public land that offers miles of trails for summer and winter activities.
Additional Airports: 69 Miles To Eagle County Airport, & Vail Jet Center, 127 Miles To Grand Junction Regional Airport, 220 miles to Denver International Airport
A unique blend of small-town feel & urban lifestyle.


True to its name, Central Core is a community located in the heart of Aspen. Its strategic location makes it an ideal place for both vacationers and families who want to call Aspen home. The entire neighborhood is dotted with both old and modern architectural gems that give the community a small-town yet cosmopolitan vibe.


Central Core real estate is known for its luxurious penthouses and condominiums, single-family homes, and townhouses. Higher units give residents amazing panoramic views of Aspen's best spots:
Aspen Mountain
, Red Mountain,
Independence Pass
, and
Roaring Fork Valley
. Some of the best condo buildings with luxurious amenities in Central Core include St. Regis Residences, Independence Square, Clarendon, Chateau Chaumont, and the Hyatt Grand Aspen. Aside from condominium buildings, there are plenty of options available either for lease or for sale.
The community is packed with apartments, single-family homes, and timeshare houses that provide various options for single and group travelers. The residences are located near major establishments for ultimate dining, shopping, nightlife, outdoor sports, and other leisure activities. No matter which dwelling you choose, when you're in Central Core, you can be assured you're in the middle of the action.
What to love
Proximity to world-class destinations
Premier shopping
Gourmet dining
Friendly neighbors
Luxurious properties
People and Lifestyle
Central Core locals are some of the most helpful people in Aspen. Their hospitality is evident in the way they treat their guests in hotels and restaurants. Central Core residents want to give their visitors the best experience while they're in town.
There is something captivating about the culture in the area. It exudes small-town vibes, yet the streets are bustling with a lively atmosphere. Central Core is an avenue where people can enjoy peace and exclusivity without being completely isolated from the modern world.
Dining, Entertaining, and Shopping
The lively streets of Central Core are dining and shopping meccas. Some restaurants and shops are almost as old as the town itself. These establishments continue to enchant new adventurers every year.
Take a walk on its cobblestone streets and check out the designer shops like Gucci, Prada, Chanel, and so much more. Don't forget to visit small boutiques for souvenirs and gifts. Most shops can be found on Galena Street and Monarch Street; both are accessible by foot or by car.
After shopping wears you out, it's time to get some fuel. Take your favorite pick from French, American, Italian, and Japanese cuisine, or experience new tastes from specialty restaurants offering fusions and regional gastronomy. Popular Downtown restaurants include
Jimmy's
,
Cache Cache
and
The Red Onion
. If the night is still young, head to a wine bar or club. Popular spots include
Eric's Bar
and the
Cigar Bar
.
Things to Do
There are a plethora of things to do in Central Core. Aside from shops, bars, and restaurants, the
Aspen Art Museum
allows you to marvel at a vast collection of masterpieces from around the world. The museum also showcases different events throughout the year.
If you love classical music, the performances from
Wheeler Opera House
are sure to please. The Guest Pavilion and Cooper Avenue are notable dining and shopping spots as well. If you have a sweet tooth,
Paradise Bakery
, home to a giant gummy bear, is the best place to be.
Of course, it wouldn't be Aspen without some incredible skiing. One of the best spots,
Silver Queen Gondola
, is just outside your doorstep!
Schools
Central Core is part of the Aspen School District, which is a top school system in Colorado.
Aspen Elementary School: Public, PK-4
Aspen Middle School: Public, 5-8
Aspen High School: Public, 9-12